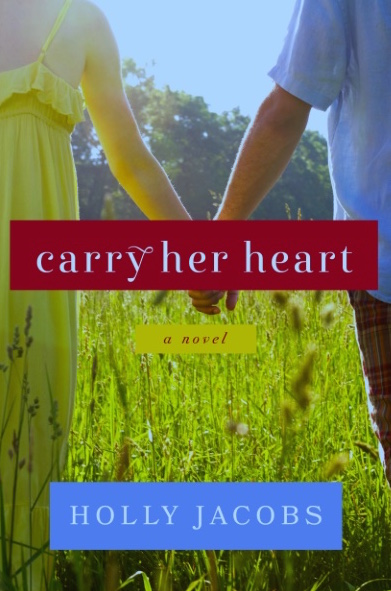 Have you read any good books lately? I read Holly Jacobs' Carry Her Heart the day it came out. I loved every word of it. Every one. Yesterday I read the first three chapters of Kristina Knight's work-in-progress and loved every word. I get peeks at Nan's Women of Willow Bay and Margie's WIP...oh, my gosh, I love—yeah, every word. One day last week, I was looking at a story of my own, one I'd been sitting on for a while because I'm not sure what to do with it. I started somewhere in the last half and kept right on reading. I don't always do that with my own stuff. Sometimes when I've removed myself from it, I flinch when I go back because it's just not all that good. This time, I didn't flinch. It's been a good reading couple of weeks.
I'm sitting in a hotel dining room writing this morning, and the area is half-full of high-school kids. Girls in dresses and boys in shirts and ties. I don't know who they are or what they're doing, though I assume it's church-related. They make me ache with how beautiful they are and how fast they will grow up. I hope they're happy. I hope they grow up responsible and productive and smart, too, but mostly...God, I hope they're happy.
Sometimes, it seems I go months without reading something that resonates with me. There's nothing wrong with the books that keep stacking up on my Kindle, but they don't latch onto a piece of my heart and refuse to let go. I don't carry the Kindle into the bathroom with me, read it in the kitchen while I'm waiting for cookies to come out of the oven, or ignore my own work to finish just one more chapter. I don't know what causes these dry spells, but I wish they'd go away.
Proms are all over the place this weekend. I hemmed a few dresses, laughed at my grandsons' pictures of them cavorting around in tuxedos and thought how tall they are. How beautiful they are and how fast it all goes. Don't be maudlin, Nana, I tell myself. And I'm not. I'm not.
But when there is a good book, one that makes me stop everything else so I can live in the pages as long as they last, it's such a gift, such a thing of beauty. And always over too soon. This is why, unlike many people I know, I reread my favorites. It still goes too fast, but when I do this, I feel again the way I felt when I read the book the first time. I am back at my own prom. Our dating days are numbered by prom time and it really isn't that much fun, but for that night we're both beautiful.
Sitting in a crowd at the long table, they lapse into near-silence, scrolling on their phones or gazing sleepily into their own thoughts. I feel lucky this morning, seeing them all together. As if on cue they start laughing and talking again, their voices rising and ebbing. I think of my grandboys in their tuxes, of all the girls in their shiny, swirly dresses and it's...oh, I don't know what it's like.
Yes, I do. It's like reading a good book. It's all joy and perception and shiny, swirly prose. Oh, it makes me grateful. For books and teenagers and hotel dining rooms.
How about you? Read any good books lately?