When I came over to write my blog for Monday--it's Saturday morning as I'm getting started--I discovered that someone else had already written a post on the subject I was going to use. I was so glad I looked, because the post coming is better than the one I hadn't written yet would have been. Onward...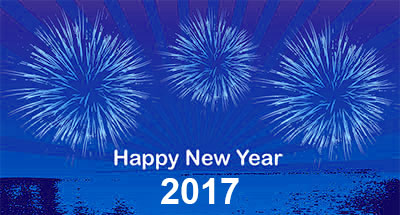 Happy New Year, everyone. Although I'm not going to beat the dead horse a whole lot more, I will say I've never been so happy to see a year end. Now I am determined that 2017 will be better...no, the best year ever. There are things I can't do anything about, scars and ongoing concerns, but Pollyanna's here. And she's staying.
So, I'm in the last stages of the first draft of a book.
It Was Written in the Stars
should be done in a couple of weeks. I measure in 10,000-word increments and I'm in the last one. There are ways in which the last one is the easiest. No more plotting (I'm a terrible plotter anyway), no more character introduction or even character growth--that's been done in all those other 10,000-word segments. I'm finishing up the Black Moment, which has been agony to write--no one
told
me in early writing days that I not only had to conceive of and write the Black Moment, I also had to
live
it. I have to tell you, that's
exhausting!
(Don'tcha just love italics?) Next will be the Gray Moment and then the wind-down, when the HEA weaves together like the caning on a chair seat.
But then there are other things about the last 10,000. It is when my mind goes to thoughts like these:
Is the book any good?
Is it even readable?
Should I quit while I'm ahead?
Whatever made me think I could write?
Does my heroine sound exactly like my last one?
Why are my Black Moments always about disasters?
How many times can a person use the words look, just, and that in a manuscript?
Is the book any good?
Should I have...
Were his eyes the same color all the way through the book?
Does anyone even read any of my books?
Should I try another sub-genre? Historical was fun. I could...
As soon as I type The End, it's two weeks off for this girl.
Is the book any good?
Will I ever be able to write another book?
Well, maybe just a week.
For you writers out there, how does the wrapping-up part work for you? Does it make you happy? Sad? (Both for me.) Do you take time off?
My final giveaway winner from Christmas week is Jen Craig. I haven't found a way to contact you yet, so please give a shoutout so I can get your address. Thanks to everyone for coming by and commenting and, as always, thanks for your support of the Word Wranglers.