I seem to be the "feelings" Wrangler--have you noticed that? Probably gets annoying, doesn't it? I know it does to me. I really thought this week that I might write something groundbreaking and useful about writing.

Hmmm...


Nails by Julie White
So, I have this problem with self-confidence. As in, I don't have much of it. I'm pretty happy with who I am (
remember last week? Ordinary's good
.) I like my hair color right now and I weigh 16
Hair color by Denee Douglass
pounds less than I did six months ago. My nails are good. The writing is going well--I think. The job at the library's good.
But...
When someone doesn't like me--especially if they don't even know me--I'm upset by it. I spend way too much time wondering how I can
make
them like me regardless of my perfectly good inner voice saying,
You idiot. Why do you care?
A bad review--and, yeah, I've talked about this before--can send me off the rails for much longer than is warranted. Reviews, bad or good, are subjective. Like it or not, what someone else thinks of my work (or me) isn't any of my business. I hate that spiteful reviewers can do career harm, but engaging with them makes a writer look like...yeah, an idiot.
Many of my clothes look alike because it's so hard for me to find anything I think looks all right. So, yes, if I find something I feel okay wearing in public, I do buy one in every color.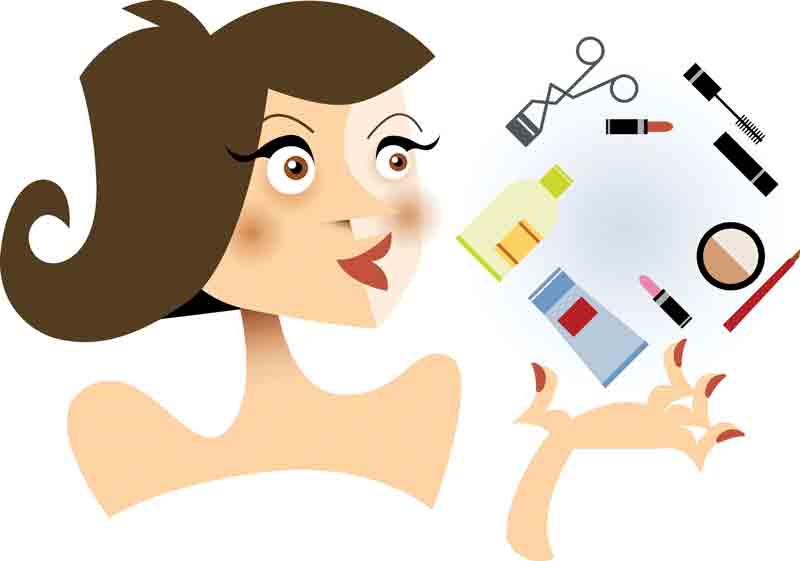 I have bought too much makeup because when the representative in the store put it on, it looked wonderful. When I put it on myself, peering hyperopically into a mirror, it never quite works out and I worry that people will look at me and wonder what happened to my face.
Which brings me back to writing. I think sometimes I try too hard--not just to write well--but to write what I think my editor and publisher will like. I had quite a little debate going on in my head this week over the word "crap." I ended up not using it, which was fine, but spending time worrying about its use and bugging other people about what they think? Not so fine.
I wish confidence was like a new computer or ink for the printer or a new pen that fits your hand well; that way, you could just go get some and if it was over-the-top too much or undeveloped enough that you worry about using the word
crap,
you could just take it back
.
Admittedly, I think too much confidence can be as bad as not enough, but I wonder--if I had more of it myself, would I still think that?
What do you think? And how do you feel about your own level of confidence?
Have a great week.
Liz